Here is the collection of my contribution for the art assets, logo design, and UI mockups for the game, Cook to the Beat, by Raccoopack Studios.

Other collaborators on the visuals team are Pinia Chandra, Sylvia Paik, Yasmin Halwani, and Hazel Dang.
The name was originally "Cooking to the Beet" so the logo was highly inspired by merging a beet vegetable with music and cut lines.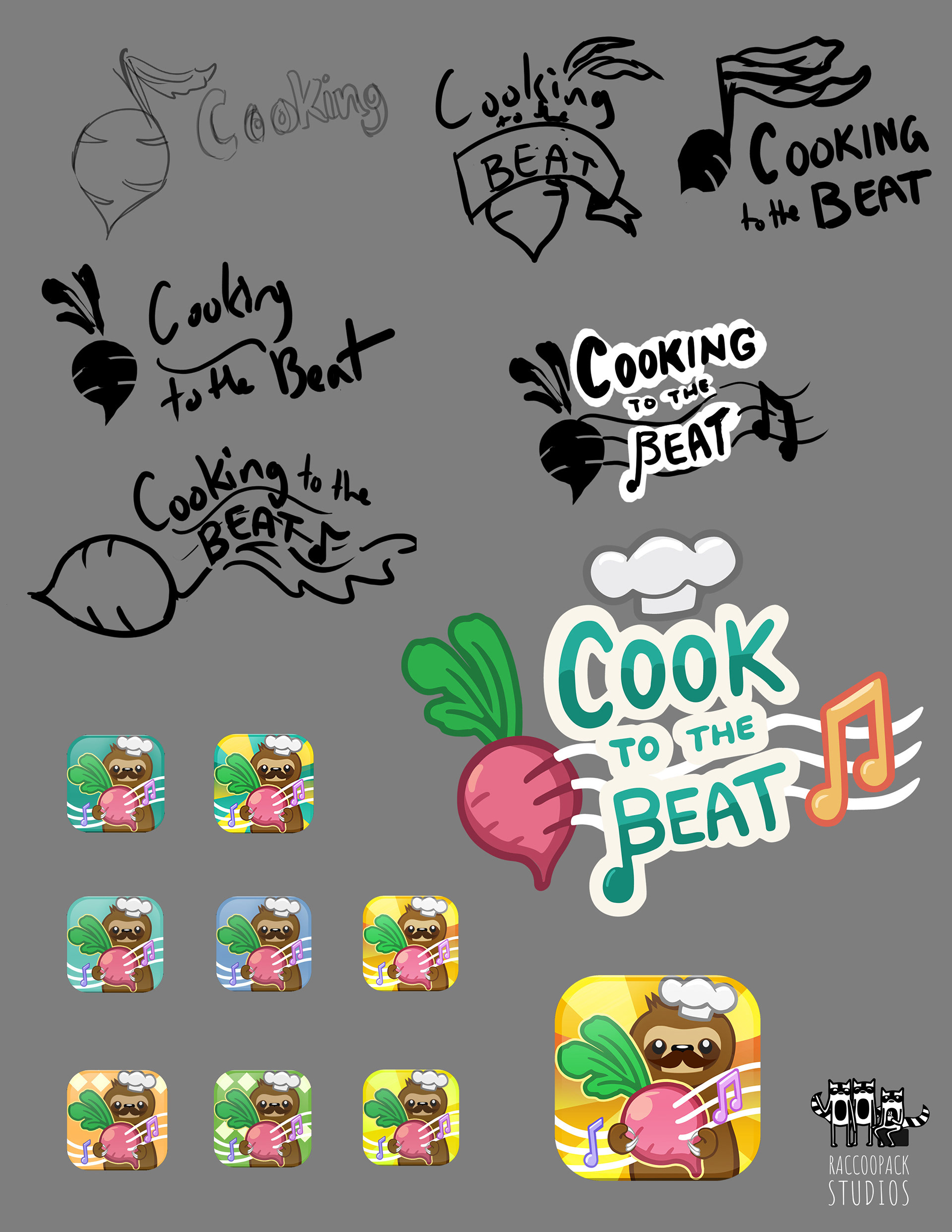 Concept sketches of the lootbox was done by me. The final animated and vectorized version was done by Pinia Chandra.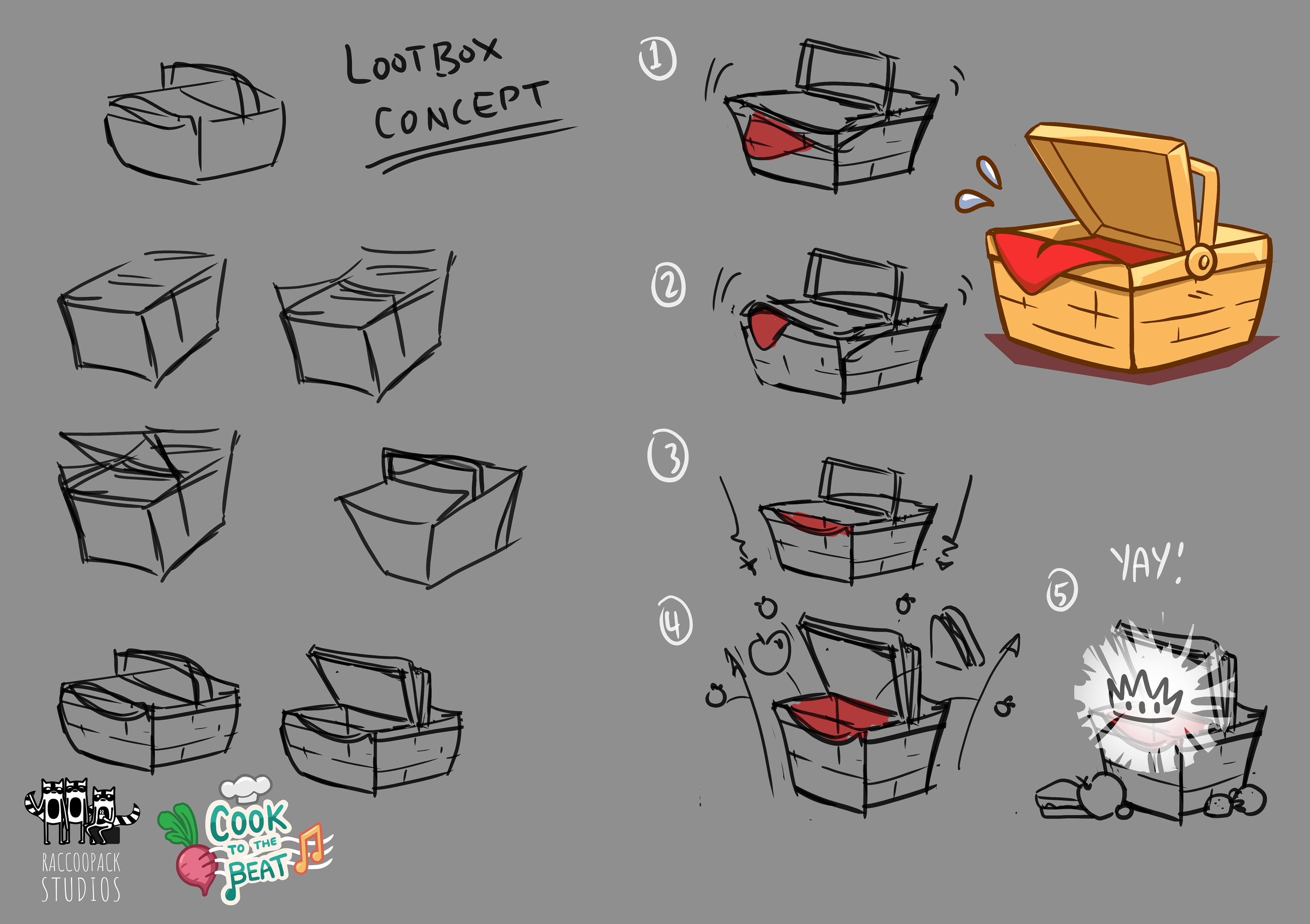 Concepts of indicators to solve the problem of overlapping left and right tap mechanic.
UI/UX design sketches were done by Yasmin Halwani. Then I would digitize a mockup of the layout. Later we changed assets to relate to the theme. Squares turned into cooking trays and circles into frying pans.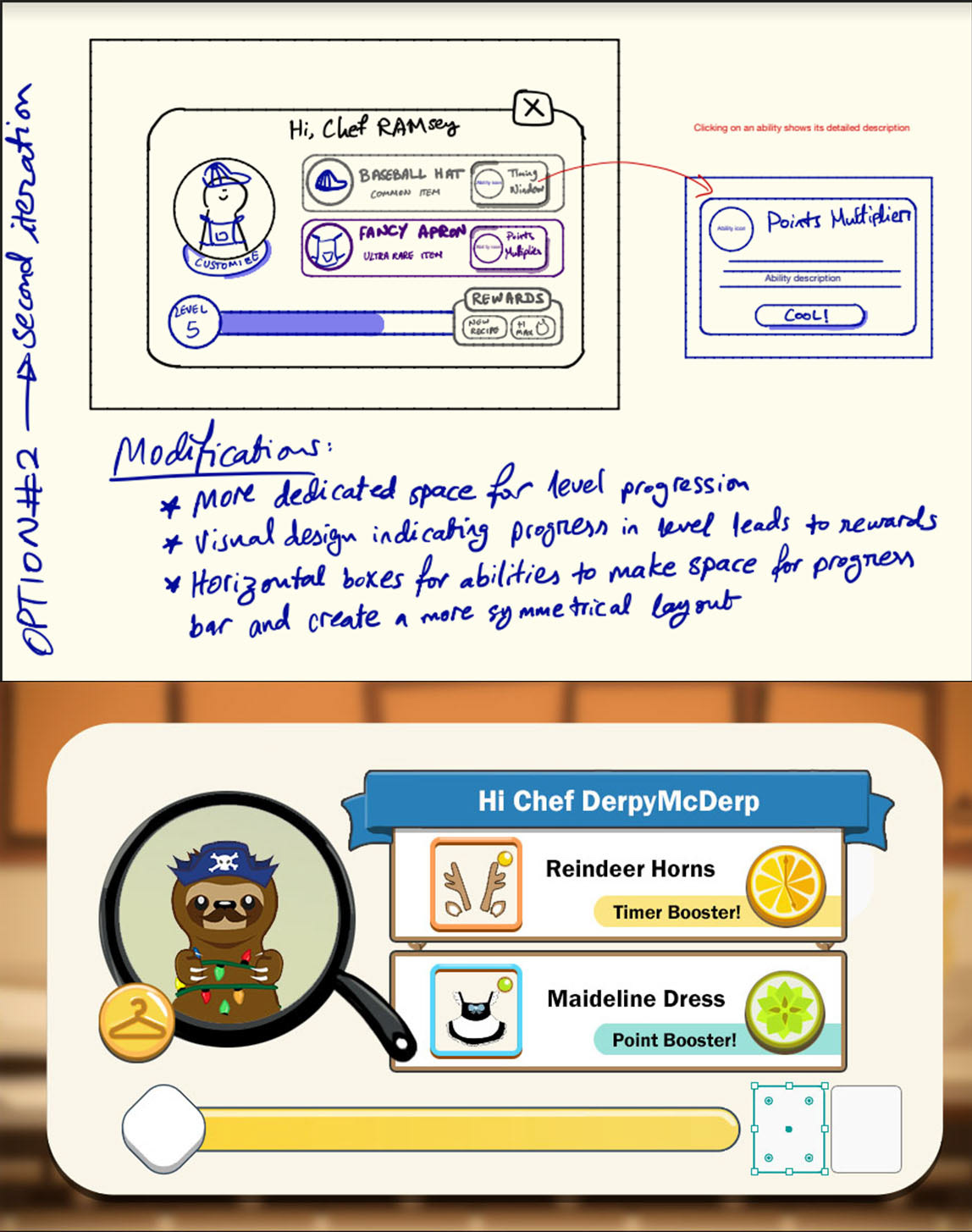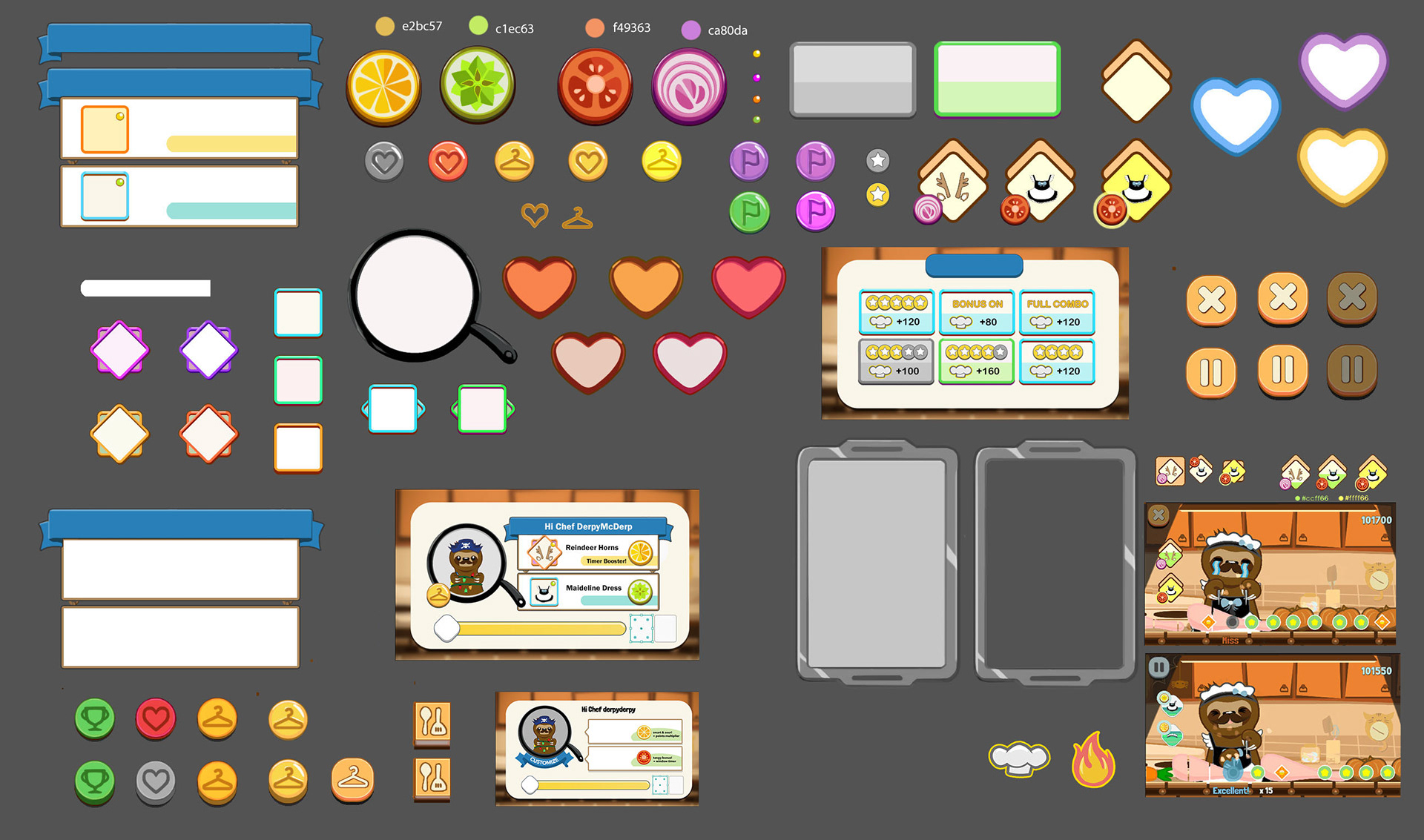 Background assets of new kitchen design. I saved time and space by making the cabinets one image change from open to close.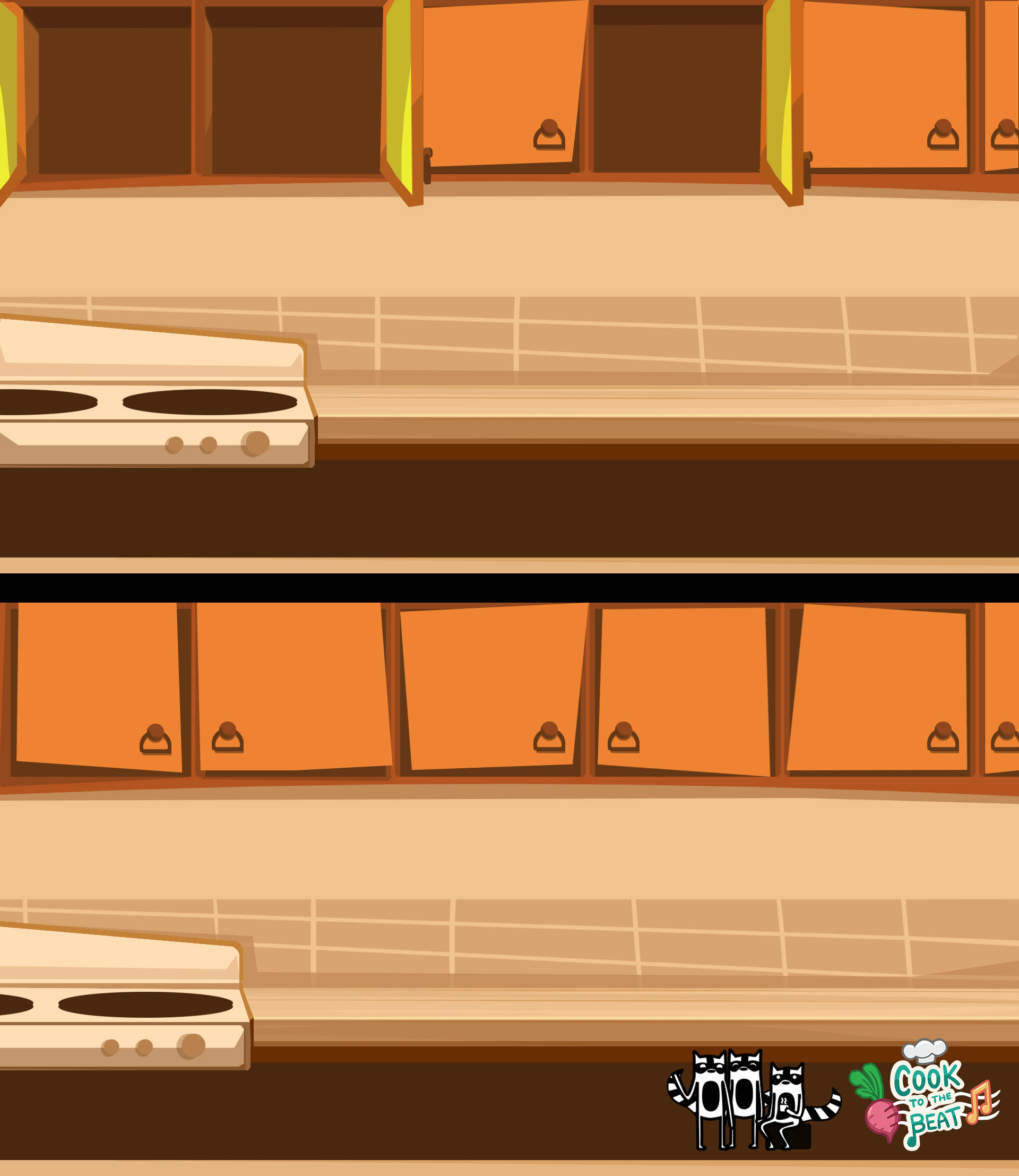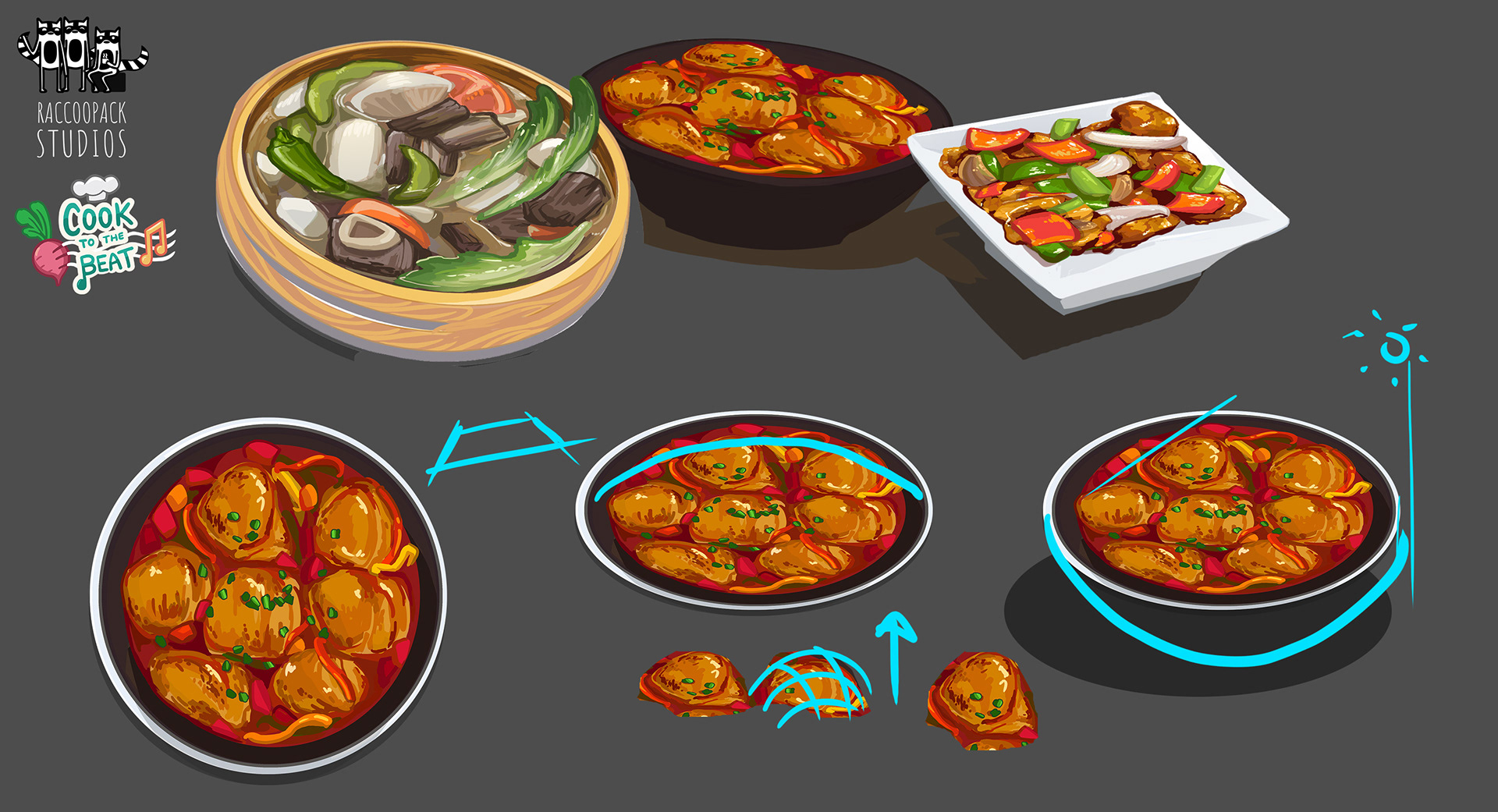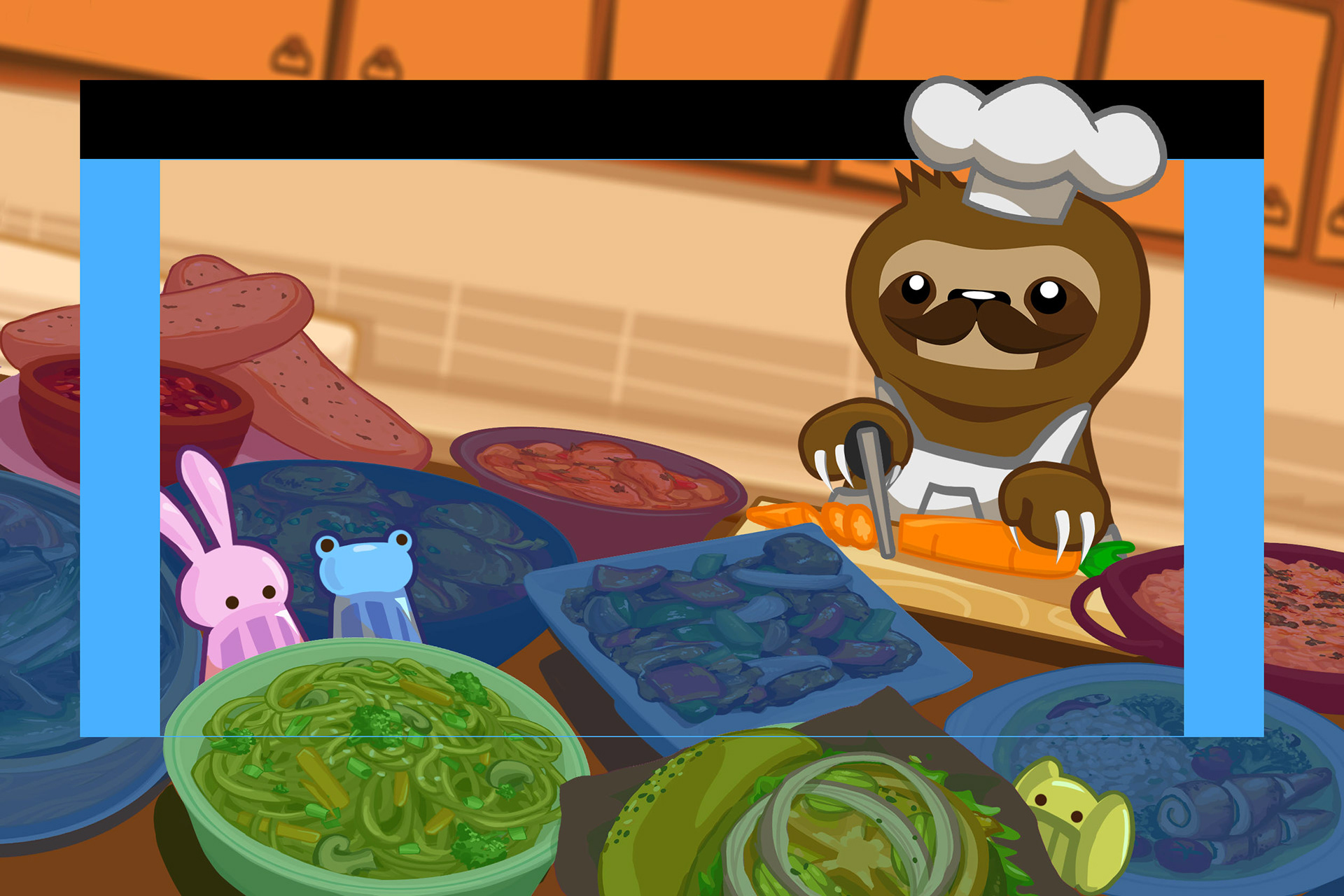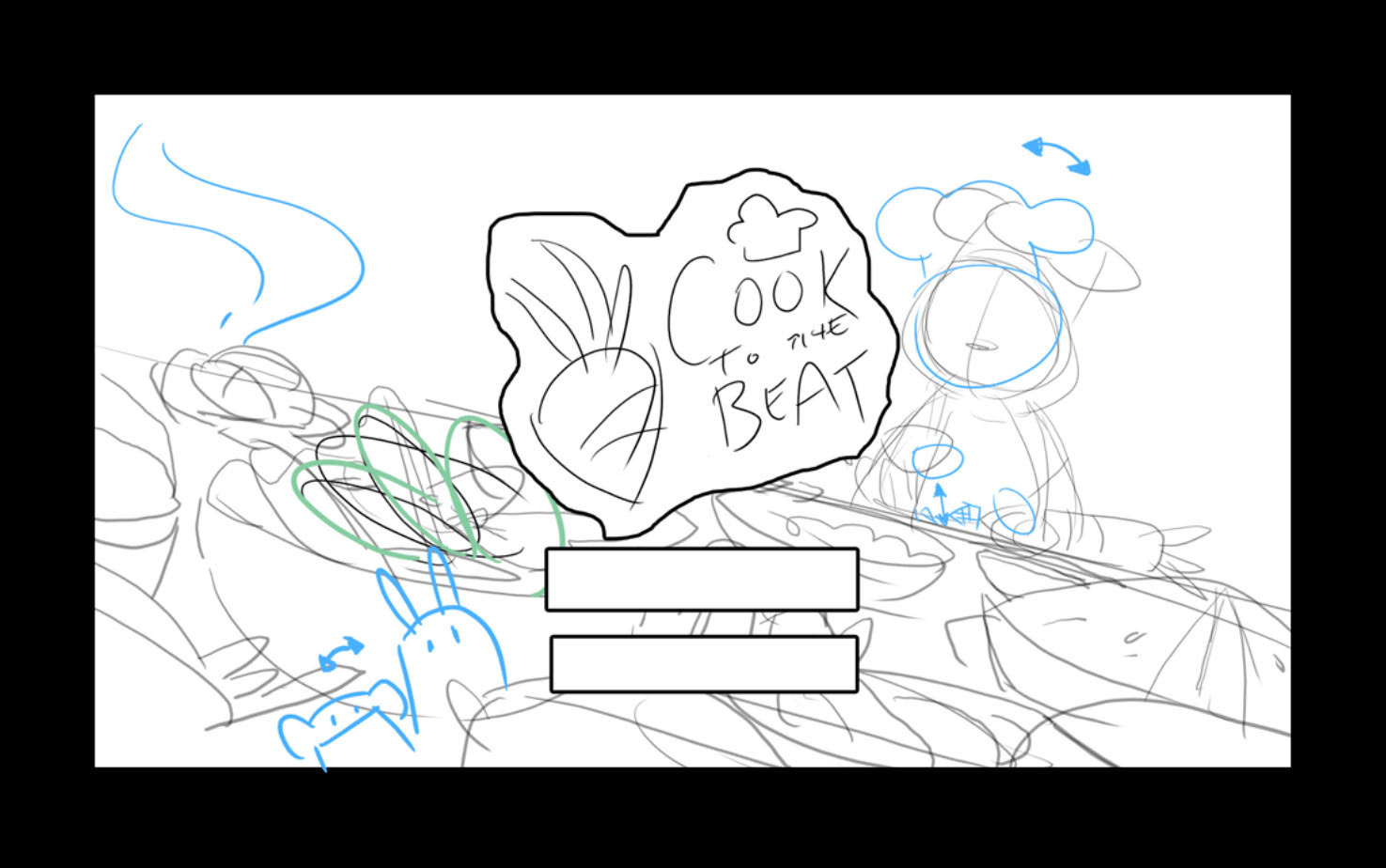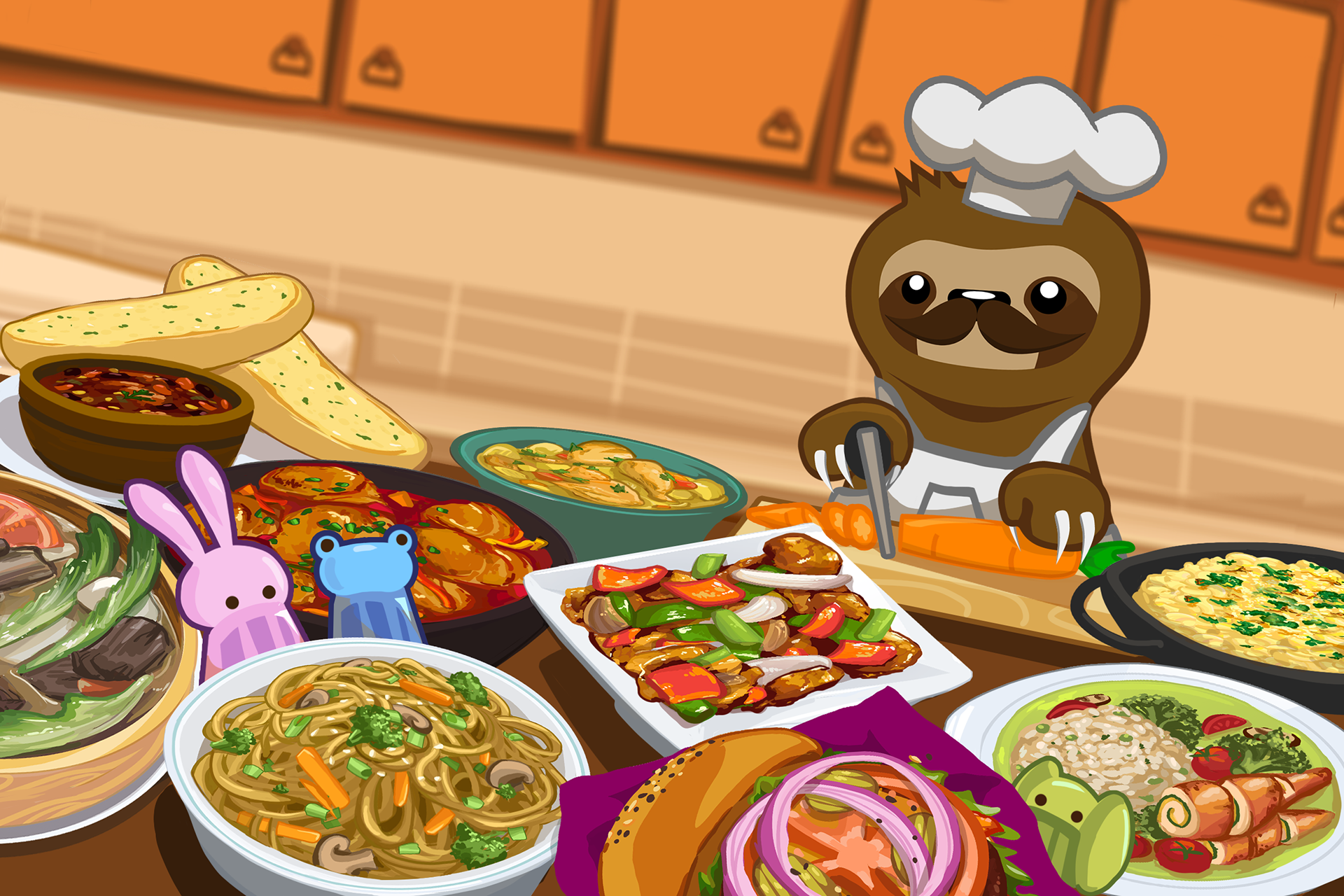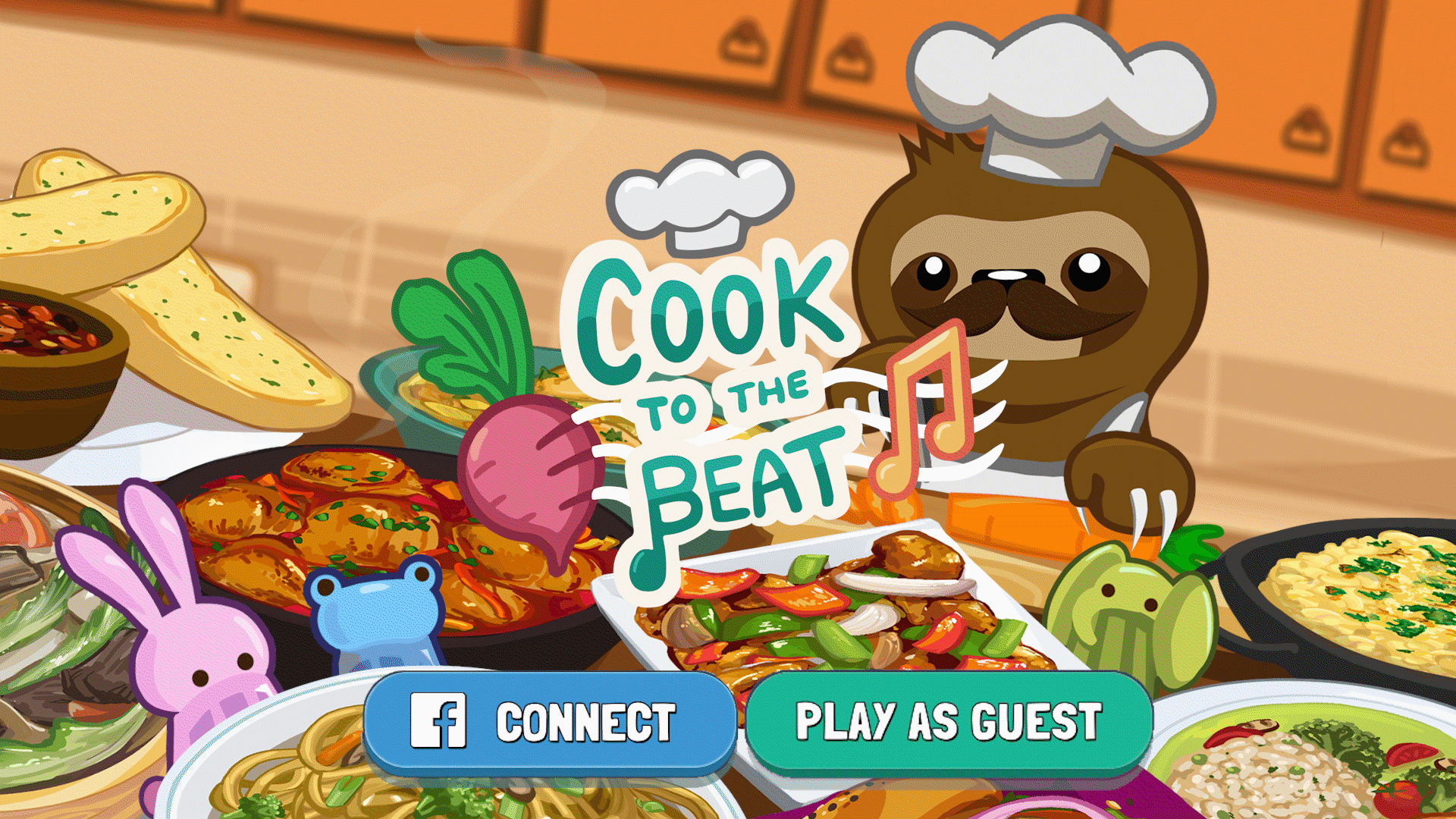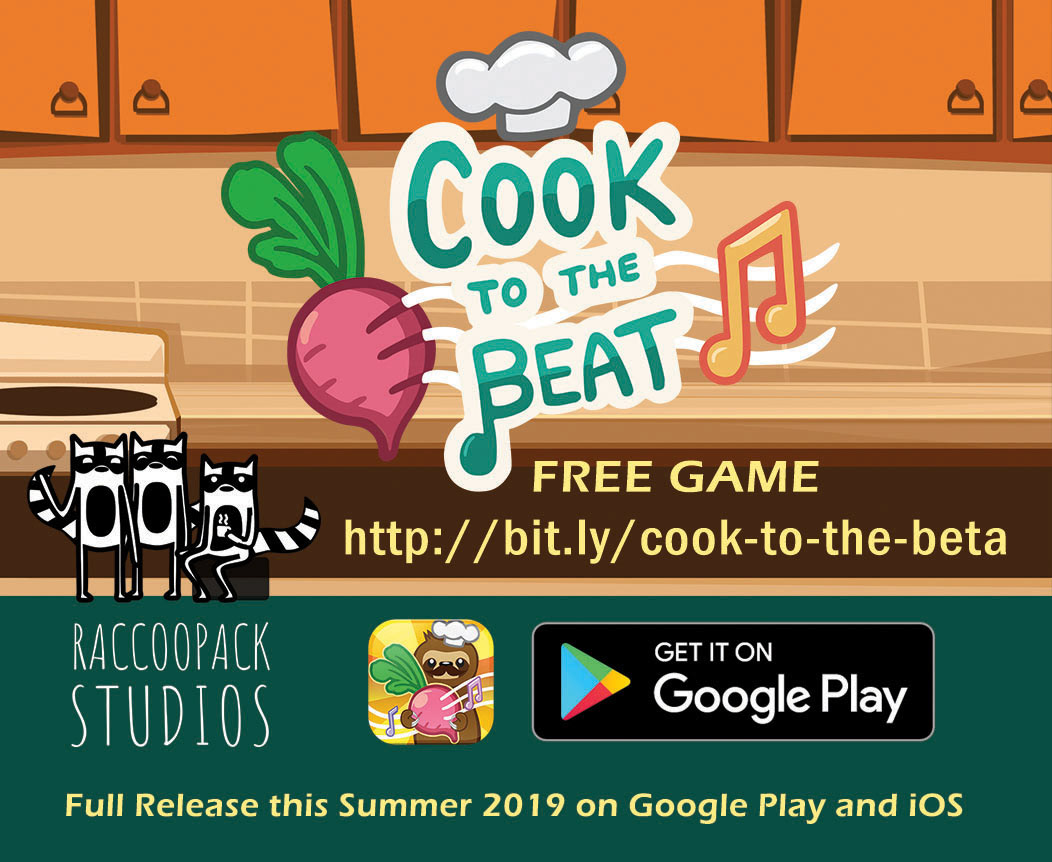 Studio
https://raccoopack.com/
Trailer
https://youtu.be/Km2B8zbIJnw
Google Play
http://bit.ly/cttb-gplay 
Apple iOS
http://bit.ly/cttb-app